It's hard to decide what today is. Is it Valentine's day? Is it Friday the 13th? Is it V-day the 13th? Well, whatever it is, it will be a fun day.
Valentine's day for the elementary school kids really is where it's at. My kids have spent the last week making valentine's boxes, which I just realized I forgot to get pictures of before they left the house. Oh, well. Maybe when they come home. They've also had fun writing out their valentines. It's good practice for the 5 year old to write his valentines. He gets to write his name over and over, which is a good thing for him. And you know there will be parties and candy. I'm helping out in Jenna's 2nd grade party today. I am supposed to do the craft, and I always end up picking crafts that are too hard, and can't get done in the time we have. Well, not this year. I've picked about the easiest craft you can get,
and hopefully we'll have time left over to play simon says or something silly like that.
My junior high kids have not done anything at all for valentine's day. They didn't even ask me to buy candy to give to their friends. Oh, wait. I take that back. Megan wrote little poems for her friends. But it's no big deal for them, I guess.
As for me and my sweet heart, we have a ward party thing tonight. It's "Macho Chef Night". That means the men are supposed to whip up their best recipes and come and impress everyone with their mad cooking skillz. The funny thing is, men's cooking usually revolves around the grill, and it's the middle of winter and no one's going to be grilling right now, are they? So,we plan on showing up and having many great MEAT dishes, and DESSERTS. Because men don't make anything resembling fruit. Or salad. There will be lots of GREAT meat dishes and dessert dishes, though, I guarantee it. That doesn't bode well for my Biggest Loser challenge, where I have to weigh in tomorrow morning. I have only lost 4 pounds in almost 3 weeks, and this week I haven't really exercised because of this lingering sickness and overall feeling of ick. So, I can't just go and eat only meat and desserts–ugh. I'll have to try to eat only veggies and fruit all day so I can have my share of MEAT tonight.
Tomorrow, on the real valentine's day, I'll be up at the crack of 7 to go to two basketball games and a soccer game. I've also got books for my kids for valentine's presents, and that's about it. I picked up books while working at the book fair, but after I picked one for Megan that I thought she'd like, I see it on the counter yesterday. She's already reading that book from the school library. I can't give her that book! I'll have to see if I can exchange it today while I'm at school.
I heard on that radio that according to some survey, this song is the #1 romantic song of all time. So, if you are planning a romantic rendezvous of some kind, you might want to make sure this song is loaded up on your ipod. Or something (for those of us who haven't entered the world of ipods and technology, you know.)

Or you could just sing it, like this guy here. And if you click on that link, you'll understand why I didn't want to embed the whole thing and put it here on this here blog. Ick.
And a few words about my dear husband. My sweet hubby who last night in the car told my son that "There's only one know it all in this family, and I've already got it covered." He's just so sweet, isn't he? He's the man who sent me this romantic ditty.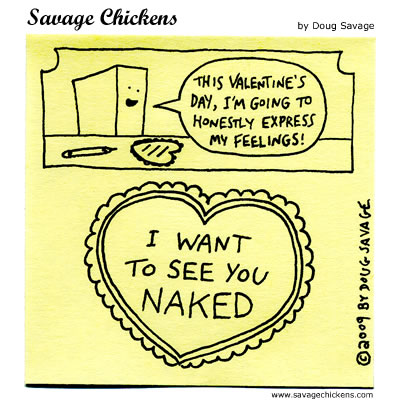 Isn't he the greatest? Well, he stole my heart years ago and still has it. How could I not love him? Well, to my dear sweetie, I say, back at you, babe. You are the best. And there's a Costco right close to your work, and they have lots and lots of roses, in case you were wondering.